What is LoviOne 1.5 mg tablet (levonorgestrel)?
LoviOne 1.5 mg Tablet (levonorgestrel) is an oral emergency contraceptive pill, also known as the morning after pill, now available without a prescription from pharmacy. The tablet contains 1.5 mg of levonorgestrel to help protect against unplanned pregnancy after unprotected sex. It is most effective when used as soon as possible and must be used within 72 hours (3 days) after unprotected sex.
Unprotected sex could be:
No contraception was used during sexual intercourse.
The contraception method failed e.g. a condom broke or slipped off
The contraception method was used incorrectly e.g. a pill free break when taking progesterone only pill
Missing more than one contraceptive pill in a row.
The active ingredient in LoviOne, levonorgestrel, is a progestin, a synthetic version of the naturally occurring hormone progesterone.
LoviOne can be taken to prevent pregnancy, but it is important to note that LoviOne will not terminate a pregnancy, therefore is not an abortive pill.
LoviOne aims to provide reassurance and empower women to self-care and encourage them to take control of their health.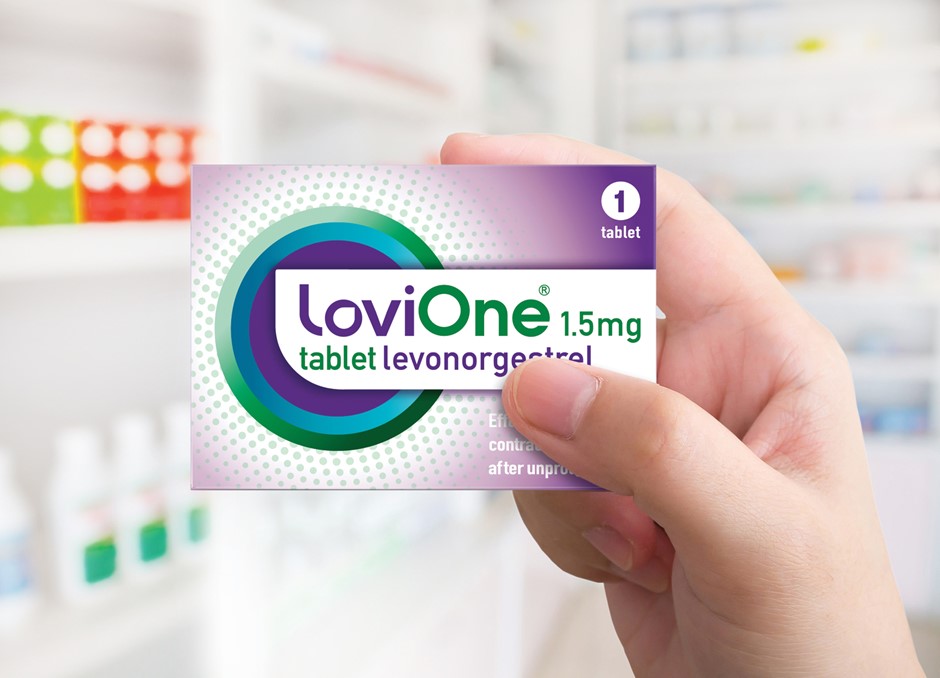 How effective is LoviOne 1.5mg tablet (levonorgestrel)?
LoviOne is most effective if taken within 24-hours of unprotected sex. It is 99% effective when taken within 1 day1 and 84% effective when taken within 3 days2.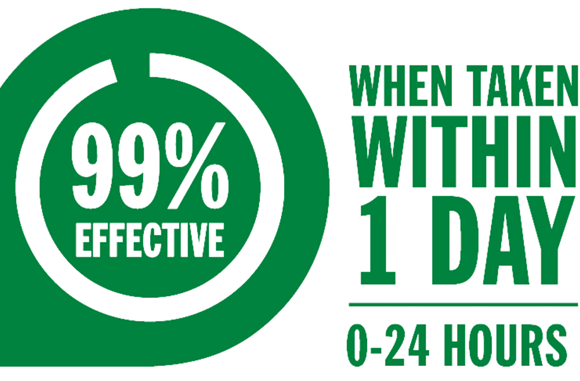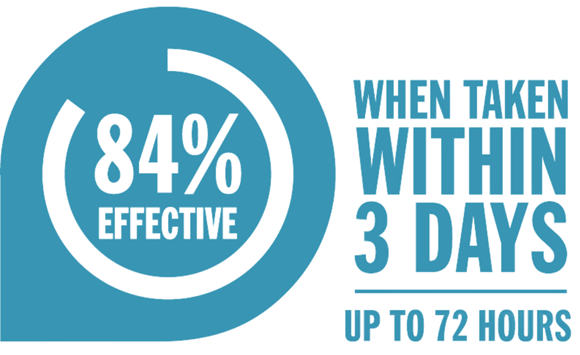 LoviOne Essential Information
LoviOneTM 1.5 mg Tablet (Levonorgestrel) - PL 46973/0001. Indications: Emergency contraception within 72 hours of unprotected sexual intercourse or failure of a contraceptive method. Posology: One tablet should be taken, as soon as possible, preferably within 12 hours, and no later than 72 hours after unprotected intercourse. Contraindications: Hypersensitivity to the active substance or to any of the excipients. Precautions: Not recommended for patients who are at risk of ectopic pregnancy (previous history of salpingitis or of ectopic pregnancy), hepatic dysfunction, malabsorption syndromes, such as Crohn's disease. Contains lactose, not for patients with rare hereditary problems of galactose intolerance, the Lapp lactase deficiency, or glucose-galactose malabsorption. Side effects: Very common (≥ 10%) headache, nausea lower abdominal pain, bleeding not related to menses, fatigue. Common (≥ 1% to <10%) dizziness, diarrhoea, vomiting, delay of menses more than 7 days, menstruation irregular breast tenderness. Very rare (<1/10,000): abdominal pain, rash, urticaria, pruritus, pelvic pain, dysmenorrhoea, face oedema. MA holder: NAARI B.V, Rietveldenweg 102, 5222AS's- Hertogenbosch Netherlands Classification: P. RRP(ex.5% VAT): 1 tablets £12.34. Date: June 2023
References:
1. Lancet (1998) Randomised controlled trial of levonorgestrel. 352:428
2.LoviOne 1.5mg tablets SmPC (Feb 2023)