About Contraception
What is Contraception?
When it comes to your sexual health and wellbeing, it's important that you're clued up on what's what - and this means knowing about contraception. At Lovima, we believe that choosing the right contraceptive helps put you in control, so you can feel confident and liberated in your choices.

So, what is birth control, and what are the different types? Here, we take a glance at what your contraceptive options are and how you can access effective contraception that suits you.
Contraception: at a glance
To put it simply, contraception is a way of preventing pregnancy. Pregnancy can occur when a sperm reaches an egg. Contraception can be effective at preventing this from happening by keeping the egg and sperm apart. It can also stop egg production, as well as prevent a fertilised egg from implanting in the lining of the womb. 
What are the different types of contraception? 
In the UK, there are 15 different types of contraception. These are:
The combined pill
The progestogen-only pill
Female condoms
Male condoms
The intrauterine device (IUD)
The intrauterine system (IUS)
The contraceptive implant
The contraceptive injection
The contraceptive patch
The vaginal ring
The contraceptive diaphragm
The contraceptive cap
Natural family planning
Vasectomy (male sterilisation)
Female sterilisation
While all 15 types of contraceptive aim to prevent pregnancy, condoms are one form of birth control that can also protect you against sexually transmitted infections (STIs).
Which method of contraception is best for me?
With so many different types to choose from, you may not be sure which method of birth control is best for you. The good news is, since there are so many available, you should be able to find one that works well for you.

There may be factors that impact on which type of contraceptive is suitable for you to use, such as your medical history, your age, whether you smoke and if you take any other medication.  You can find out more about which contraception type may be best for you here .
For more contraception information and to decide which type of birth control might be right for you, why not check out our useful compare methods tool ?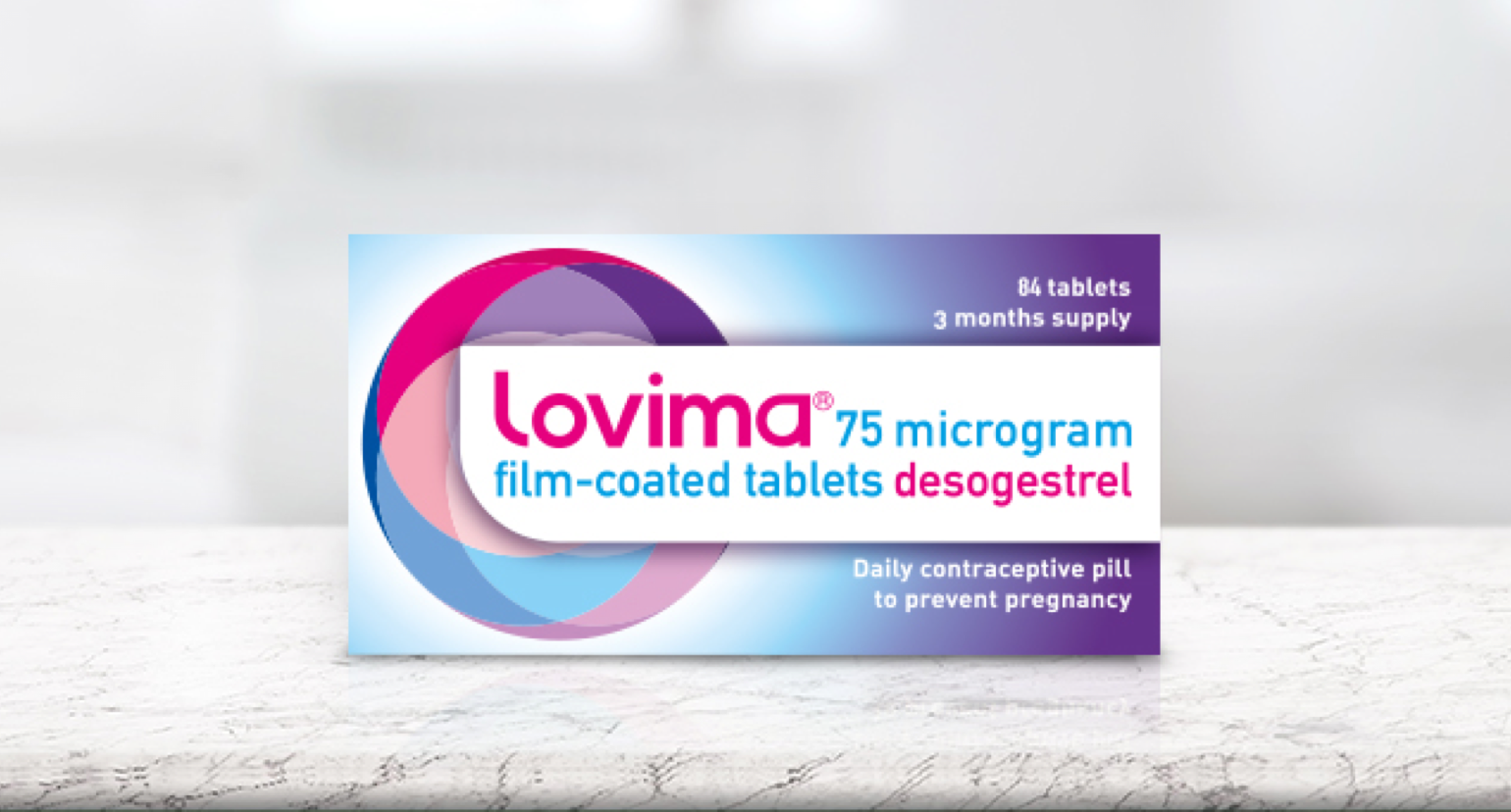 Where can you purchase Lovima?
The Lovima progestogen-only pill is available to buy online  or over the counter at your local pharmacy, including Boots and Lloyds Pharmacy, without a prescription.
You can feel confident and empowered when you choose Lovima as your method of birth control.
Buy Lovima